Bantam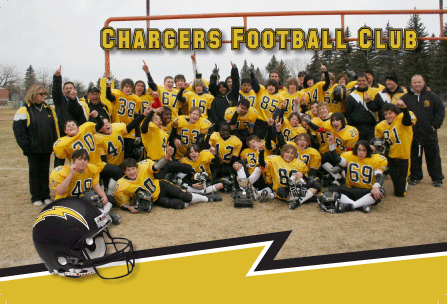 About Bantam Football
---
Bantam football is for children ages 13, 14 and 15. Individuals entering high school are not eligible to play Bantam football.
Each year approximately one-third of the players at this level are new to football.
Bantam football is full contact football that operates at a very elite level because of the limited number of teams. The team outfits each player with a full set of equipment, including certified helmets, to ensure the safety of each child. Each piece of equipment is specifically fit to the size of the child as well as the position that they play on the football field.
We focus on basic training including stance, initial movement, blocking, tackling, running technique, and kicking game before moving into development of position specific skills. Training includes on-field instruction as well as video review and classroom sessions.
All of our games and some of the practices are video taped to provide the player with additional information on their abilities and weaknesses.
Many parents are concerned about the potential for injury due to the contact involved in the game. However, in sports for children, injuries occur more often in basketball, hockey and skiing. Football is in sixth spot when it comes to injuries. Due to the amount of time Charger players spend on conditioning and basic training, injuries do not happen very often. When they do, they are minor.
Playing time is dictated by a player's ability, attendance at practices and effort. A player's position will be determined by their ability, and in part by their size (safety issues). If a player has not been at practice all week, there is a high risk of injury to themselves or teammates, due to lack of conditioning and knowledge. Also, there may be a large number of players suited to a particular position, therefore playing time may be limited to allow all to participate. In addition, returning players who demonstrate skill and knowledge in a position are sometimes given more field time.
The Edmonton Charger Bantam team is the oldest in the City of Edmonton and hundreds of children have played and learned here over the years.