Bantam Chargers CDMFA Morgan Division Tier 1 Champions!
---
---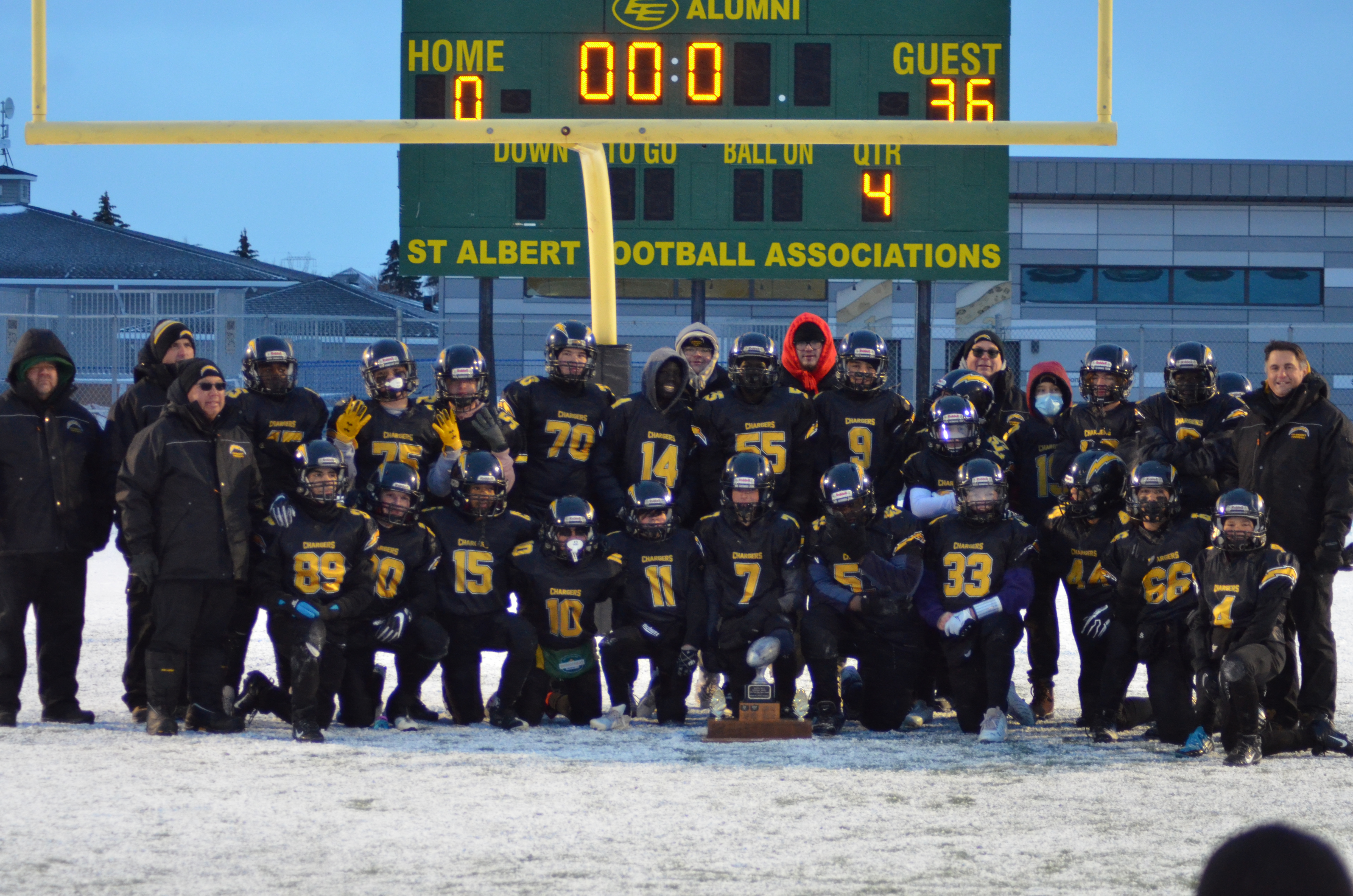 ---
Congratulations to all the Bantam players and coaches on winning the CDMFA Morgan Division Tier 1 Championship!
On a very cold Sunday afternoon on November 6, the team took to the frozen tundra at Larry Olexiuk Field all their hard work during the past season to capture the win against the Millwoods Grizzlies 36-0. With poor field conditions, covered in snow and ice, the players finished the CDMFA season a perfect 9-0!
Preparations begin now for the Football Alberta Provincial Championship game.
Go Chargers Go!!!