Atom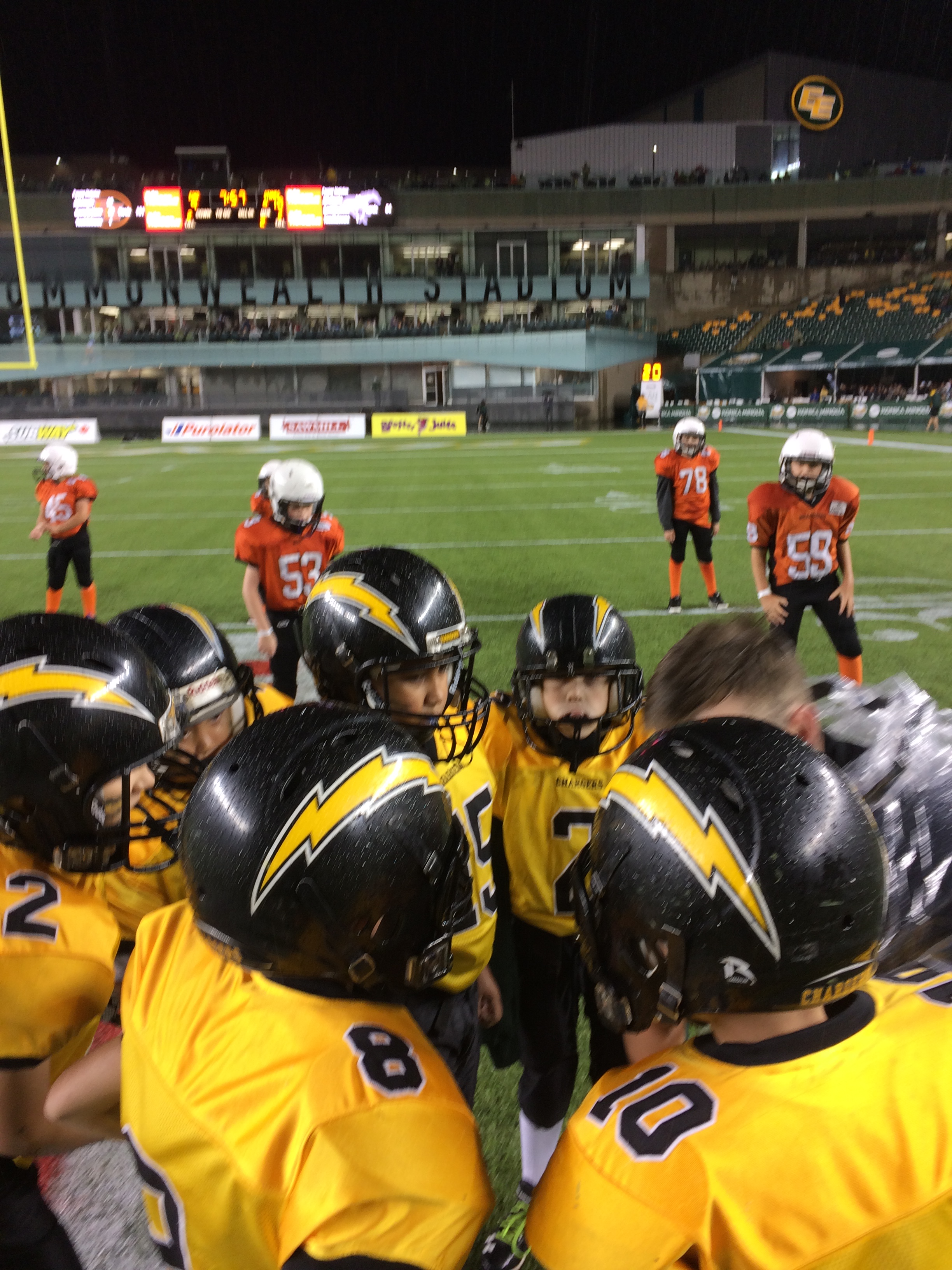 About Atom Football
---
Atom football is for children ages 8, 9 and 10. Players cannot turn 11 before December 31st of the current year.
Through the years we have had children younger than 8 on our atom team who possessed the necessary maturity, skills and commitment.
Atom football is the introductory level of tackle football currently offered in the Province of Alberta. It is full contact football just like the other levels however it is played with 6 players per side. Children are outfitted with the same equipment that older, more experienced players wear. Players at this level learn basic skills before being introduced to position specific skills.
Above all we want the players to have fun while learning about the game of football.
The Edmonton Charger Atom team is the oldest in the City of Edmonton and hundreds of children have played and learned here over the years.