Midget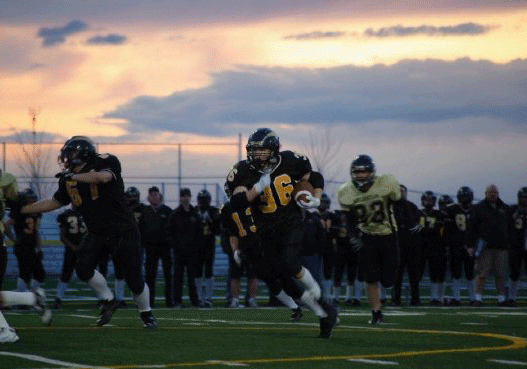 Chargers Midget Football
---
The Chargers Midget team was originally formed for the 2006 season. Spring Midget is a very different beast from the typical fall season; for a brand new team with lots of returning Bantam players wins were hard to come by but foundations were established for future successes as players continued with Bantam or Midget and graduated to High School football.
2007 saw many returning players and an improved record.
The Charger's expanded their staff in 2008 and added 3 Coaches from the defunct Tri-County Freeze program, who brought along with them 5 seasons' experience in the Calgary Midget League. The result was a renewed interest and immediate results. A traditional pre-season match up was initiated vs a great club from Calgary, the Colts. The Chargers ended the season with a resounding victory of the Edmonton Eagles for the CDMFA Tier II Championship... and only graduated 4 players, a tremendous boost for the 2009 season.
2008 Midgets
The 2009 Charger Midgets did not fall short of their potential, going undefeated though the Tier I Division season and play-offs and winning the CDMFA Tier I Championship.
2009 Midget Champions

Chargers vs. Shock2010, though a rebuilding year was still a success on the field as the team made it all the way to the CDMFA Tier II Championship game.
2011 saw another great season for the Midgets both on and off the field despite the challenges of cold weather and a late spring. The team lost only 1 regular season game on their way to the Championship game. They played well but came up a little short against the defending champion Mustangs, coming away CDMFA Tier II champions.
Midget Team Championships
2008
Capital District Minor Football Association Tier II Champions
2009
Capital District Minor Football Association Tier I Champions
2011
Capital District Minor Football Association Tier II Champions